UNESCO
From AstronomyOutreach network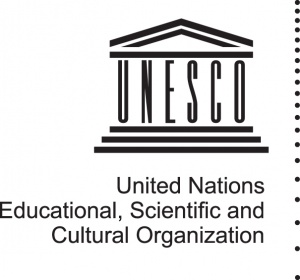 The UNESCO Space Education Programme
(SEP) was developed because as the UN specialized agency in education and science, UNESCO responded to the UN specialized agency in education and science by formalizing a programme that links space to education. The programme puts space in the forefront and not only brings a new dimension to science education but also introduces new knowledge, values and perspectives related to the study of the Earth and its system. Moreover, space studies develop critical thinking and the problem-solving and decision-making skills which are central to quality education - the priority goal of the UN Decade on Education for Sustainable Development (2005-2014).
History
UNESCO's Space Education Programme was launched in 2002 based on the recommendations of two world conferences:
World Conference on Science organized by UNESCO and ICSU, Budapest, 1999
Third United Nations Conference on the Peaceful Uses of Outer Space (UNISPACE-III) organized by the UN Committee on the Peaceful Uses of Outer Space (COPUOS) and the UN Office for Outer Space Affairs, Vienna 1999.
Participants of the World Conference on Science called for the improvement of science education at all levels through the development of new curricula and teaching methodologies, whereas UNISPACE-III recommended that the young generation be provided with opportunities, through educational programmes, to learn more about space science and technology and their importance to human development. UNESCO was mentioned as the most appropriate agency
within the UN system to carry out this task.
AstronomyOutreach
The Space Education Programme partnership was originally formed between
Explore Scientific
and UNESCO during the 2009 International Year of Astronomy to provide telescopes to students in developing countries. Beginning in 2012, AstronomyOutreach network has managed this donation program, and has since provided telescopes for UNESCO's educational outreach in Brazil, Uraguay, and Bolivia.
Three Disciplines of the Space Education Programme
Space science, eg astronomy
Space & aeronautic engineering, eg satellite design, robotic engineering
Space technology applications
SEP Objectives
To enhance space subjects and disciplines in schools and universities, particularly in developing countries, and promote the integration of these subjects in the curricula. The participation of girls and women in space activities is highly encouraged.
To provide teachers/educators with opportunities to develop and strengthen their knowledge and skills in space-related fields and to assist them acquire, develop and produce pedagogical materials appropriate to their needs.
To raise awareness of the general public of the benefits of space activities for the social, economic and cultural development of society and to promote the inclusion of space technology in national social and economic programmes to help achieve sustainable development.
To contribute to the preparation of the next generation of space professionals and workforce, eg space scientists, astronauts, space engineers, satellite designers and builders, etc.
To achieve the above objectives, SEP conducts space education workshops targeting secondary students and teachers.
External Links