Pacific Astronomy and Telescope Show
From AstronomyOutreach network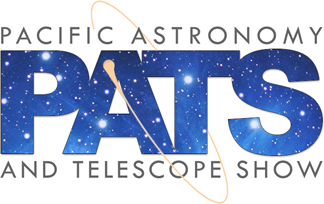 In 2007, the Riverside Telescope Makers Conference, Inc. announced a fall event to be held in Pasadena named the
Pacific Astronomy and Telescope Show (PATS)
. This annual event is held at the Pasadena Convention Center and focus displays by commercial vendors, astronomy clubs and other organizations as well as talks and workshops. The first PATS was held on September 13–14, 2008. It was designed to complement the ongoing
RTMC Astronomy Expo
which continues to be held at Camp Oakes in Big Bear, CA in May of each year.
Note: The final PATS event was in 2012.
The event highlights:
Browse dozens of manufacturers and dealers of astronomical equipment, software, and accessories, all under one roof. Company representatives and, in some cases, owners will be available to answer your questions.
Check out all the telescopes and discover the one that's right for you. While there will be many which are suitable for beginners, there'll be plenty that are aimed at intermediate and advanced amateurs.
See astrophotography products from the industry's leading camera, mount, video camera, and software manufacturers.
Examine books, star charts, and astronomical accessories across a range of prices.
Enjoy indoor events including talks by scientists, observers, and a very talented artist.
Outdoors you will find an array of specialized solar telescopes offering breathtaking views of the Sun (for many, this alone is worth the trip).
Enjoy Old Town Pasadena, at the foot of historic Mt. Wilson.
External links