John Mosley
From AstronomyOutreach network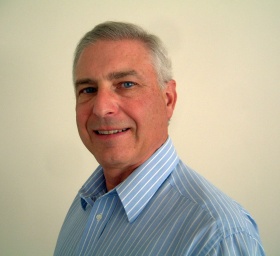 John Mosley is an astronomer, planetarian, author, educator, and was the Program Supervisor for Griffith Observatory for nearly 30 years. He also held positions as staff astronomer for Hansen Planetarium, and as lecturer for the University of Michigan Exhibit Museum Planetarium.
While at Griffith Observatory he became a revered reviewer of astronomical software, and he managed the Griffith Observatory Star Award that recognized excellence on the web for astronomy.
Mosley has a Bachelor of Science degree in Astronomy and Geology from the University of Michigan, Ann Arbor.
John travels extensively and gives presentations and instruction on astronomy to groups and individuals through his business Stargazing Adventures.
Griffith Observatory
Mosley was the Program Supervisor (1977-2006) and was responsible for the educational activities of the observatory including writing and production of public and school planetarium shows; design and development of museum exhibits; providing astronomy information to the public and news media; operating Observatory telescopes; maintaining World Wide Web site; etc. Was heavily involved in planning for the complete renovation of the Griffith Observatory including the planetarium theater and equipment and exhibits.
Publications
Mosley has written more than 100 astronomy software reviews in Sky & Telescope, MacWorld, Byte, Griffith Observer, CD-ROM Today, Mercury, etc. and wrote and produced more than fifty planetarium shows, as well as published dozens of articles on the Star of Bethlehem, astrology, Nostradamus, computer software, planetary alignments, and eclipses.
While at Griffith Observatory he produced the Sky Calendars, Sky Reports, and wrote a bi-weekly column for the Los Angeles Times called Star Tours. His books include:
The Christmas Star, 1987
Ultimate Guide to the Sky, children's constellation book, 1997
Stargazing for Beginners, night sky observing book, 1997
Stargazing with Binoculars and Telescopes, observing guide 1998 (these two "Stargazing" books were combined into one and reissued by Barnes & Noble in 2000)
Starry Night Companion: Your Guide to Understanding the Night Sky with Starry Night, 2000
Interpreting the Sky (in process; no release date)
Lectures
An accomplished speaker, Mosley regularly gave talks on wide range of topics in astronomy, including:
Astronomy 101, Westminster College, Salt Lake City, 1976
Sky Interpretation, National Parks workshops in Zion and Yellowstone, 1975-77
U.C.L.A. Extension weekend astronomy for families at Palomar Mountain, 1981-87
Adult Astronomy, California State University at Northridge (1980-2)
Azure Seas, Halley's Comet shipboard lecturer, 1986
Halley's Comet Expedition to Brazil and Peru, 1986
Teachers' Recertification Astronomy Workshop, Chapman College, 1988
University of California San Bernardino weekend astronomy, 1988-92
Solar Eclipse Expedition to Peru, 1994
Viking Serenade (two trips), astronomy lecturer, 1995
Club Med Sonora Bay, week-long sky interpretation and observing, July 1996
Solar Eclipse Lecturer aboard Royal Caribbean Monarch of the Seas, Feb. 1998
Media Appearances
Mosley has given more than 100 radio and television interviews including: CNN Headline News, Tom Snyder Show, Good Morning America, AM Los Angeles, Dan Rather Evening News, Today Show, and the Jim Lehrer News Hour.
He appeared in more than two dozen TV documentaries for Discovery Channel, Learning Channel, History Channel, and PBS: The Birth of Christ (Discovery Channel, 1991) and The Christmas Star, (York Films, 1993), The Science of Christmas (1999), Miracle of the First Christmas (2000), In Search of Christmas (2001), and National Geographic (2005).
Awards and Recognition
Fellow of the International Planetarium Society
Executive Editor, Planetarian, the journal of the International Planetarium Society, 1987 - 2006
Associate Editor, Sky & Telescope magazine, 1987 - 1999
Planetarian of the Year, International Planetarium Society, 1988
Distinguished Service Award," International Planetarium Society's highest honor, 1994
Gardner Award for Best Investigative Journalism, Skeptics Society, 1997
External Links